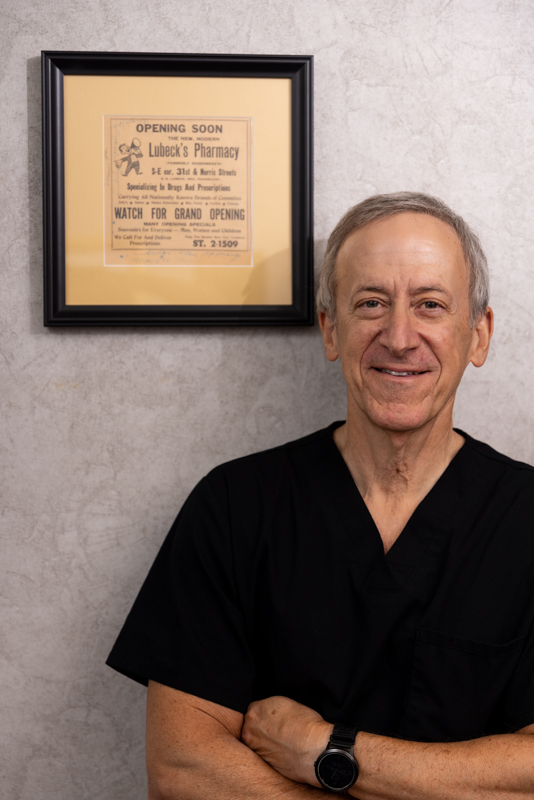 Dr. Joseph Lubeck
Neurologist
---
Joseph Lubeck is a lifelong Philadelphian who has been practicing continuously in Bala Cynwyd since 1988. Dr. Lubeck was born in Philadelphia and spent his first 4 years living above the family drugstore in Strawberry Mansion. He graduated from the University of Pennsylvania in 1976 and received his DO degree from Des Moines University in 1980. He then returned to the Philadelphia area for his residency in neurology at Temple University Hospital and additional training in electromyography at Hahnemann University Hospital. From 1985-1988 Dr. Lubeck was a full-time faculty member at the Philadelphia College of Osteopathic Medicine. Since 1988 he has been practicing continuously in the same location in Bala Cynwyd. Dr. Lubeck has maintained his teaching affiliation with PCOM and is the Clinical Professor and Chair of the Department of Neurology.

In Dr. Lubeck's spare time he enjoys bicycling and annually logs over 4000 miles. His annual highlight is participation in the MS City to Shore ride and advocating for his patients.

Although he has several areas of focus, Dr. Lubeck likes to consider himself a "family neurologist". He has been practicing continuously in Bala Cynwyd for 34 years and has often taken care of 3 generations of family members with neurologic conditions ranging from migraine headaches to Parkinson's disease.
Our Practice
At Lubeck Neurology we provide solutions for conditions related to the nervous system including the brain, spinal cord, and spinal column. We treat all medical conditions with an emphasis on concussion and electrodiagnostic medicine (EMG).  We provide care for both general as well as complex neurological disorders including concussions, Alzheimer's disease, Parkinson's disease, Multiple Sclerosis, seizures and epilepsy, stroke, migraines, peripheral neuropathy, carpal tunnel, cervical and lumbar radiculopathy, and more.